ACUTE RESPIRATORY DISTRESS SYNDROME (ARDS)
Acute Respiratory Distress Syndrome (ARDS) is a life-threatening condition resulting in a reduction of oxygen that reaches the blood stream and vital organs. Few effective therapeutic modalities exist to treat ARDS, leading to a high mortality rate.
ARDS has many risk factors triggering an inflammatory response culminating in pulmonary injury. Some risk factors for Acute Respiratory Distress Syndrome (ARDS) include advanced age, female gender, smoking, alcohol use, aortic vascular surgery, cardiovascular surgery, traumatic brain injury, and COVID-19.
ARDS IMPACT IN THE UNITED STATES
MOST patients with Acute Respiratory Distress Syndrome (ARDS) require the use of oxygen support that often includes invasive mechanical ventilation. Approximately 200,000 patients will be diagnosed with ARDS in 2021. Despite advances in modern medicine, ARDS still has a high mortality rate.
Over 112,000 cases of ARDS in non-COVID patients in 2020
Estimates of an additional 85,000 case of ARDS in COVID-19 patients in 2020
The coronavirus pandemic may offer accelerated approval pathways for safe and effective COVID-19 therapies such as NDC-1308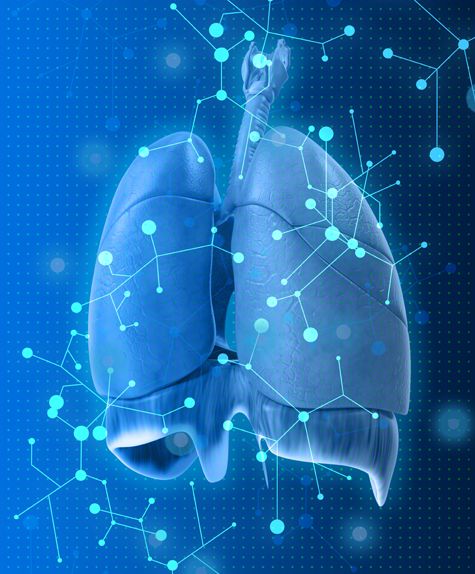 ARDS: AN UNMET MEDICAL NEED WITH A HIGH MORTALITY RATE
45-50% of ARDS is realated to pulmonary inflammation. Sepsis and severe Pneumonia are leading causes of ARDS in non COVID-19 patients
ARDS can progress very quickly, or develop over a few days. The first symptom of ARDS is usually shortness of breath. Other symptoms of ARDS include low blood oxygen, rapid breathing, and clicking, bubbling, or rattling sounds in the lungs while breathing.
NDC-1308: A POTENTIAL BREAKTHROUGH THERAPY FOR ARDS
In cases of pulmonary infections, M1 macrophages become the first line of defense and most often eliminate the infection. However, these M1 macrophages can lead to hyper-inflammation.
Prolonged inflammation within the lungs causes respiratory distress and respiratory failure, leading to Acute Respiratory Distess Syndrome (ARDS), as well as Cytokine Storm.
NDC-1308 is a small molecule that upregulates the genes responsible for lipoprotein lipase (LPL) production. Increased LPL levels in lung macrophages polarizes them from the M1 (pro-inflammatory, anti-repair) state to the M2 (anti-inflammatory, pro-repair) state, potentially reducing the risk of acute respiratory failure and the need for mechanical ventilators.
NDC-1308 is administrated by once-a-day inhalation therapy directly to the lungs over a 14-day period.